Merging former Hyatt Residence Club properties and former Welk Resort properties under one banner, a rebranded Hyatt Vacation Club has just launched.
The new vacation club includes 22 branded resorts and vacation options around the globe. The portfolio of properties feature residential-style retreats for owners and guests in such popular destinations as Sedona, Arizona; San Antonio, Texas; Key West, Florida, and Puerto Rico.
"We have introduced Hyatt Vacation Club to inspire people to embrace, celebrate, and enrich their lives with the power of vacations," Stephanie Sobeck Butera, executive vice president and chief operating officer, Hyatt Vacation Ownership, said in a statement.
The new Hyatt Vacation Club will also offer the ability to redeem World of Hyatt program points. As part of the rebrand launch, a variety of new offerings and perks have also been announced.
Inspired Activities and Experiences program

Owners and guests can how enjoy a variety of destination-specific experiences at Hyatt Vacation Club properties as part of a new Inspired Activities and Experiences program.
The program offers guests who stay on property the opportunity to "Explore" with excursions and cultural experiences ranging from local art walks to signature scavenger hunts; "Engage" through daily rituals such as tasting events highlighting locally sourced ingredients; and "Express" through giving back opportunities to local destinations via such activities as beach or trail clean ups and food drives.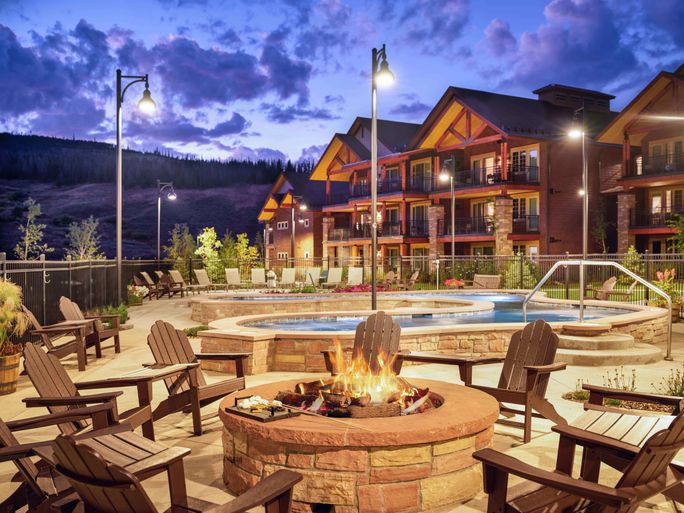 Enhanced rewards for stays with World of Hyatt
To celebrate the brand launch, World of Hyatt members can earn 3x points when staying at any Hyatt Vacation Club resorts starting now through November 21, 2023, when registered by November 14, 2023.
"Through the Hyatt Vacation Club brand, we are extending even more ways
for our World of Hyatt members to earn and redeem points," said Amy
Weinberg, senior vice president, loyalty, brand marketing and data,
Hyatt. "The Hyatt Vacation Club branded resorts unlock residential style
stays in popular destinations, offering our members the flexibility to
earn points at Hyatt Vacation Club properties across North America and
the option to redeem points for nights, suite upgrades, gourmet meals,
spa experiences, and more at 1,250 Hyatt hotels and all-inclusive
resorts globally."
Equally importantly, Hyatt Vacation Club stays are available to more than just owners. Travelers can also rent spaces within vacation club properties.
Additional travel opportunities through new BEYOND program
Owners also now have flexible access to global travel experiences such as cruises, guided tours, and more, as part of the refreshed Hyatt Vacation Club benefits. The BEYOND program gives owners of Hyatt Vacation Club
Platinum or Hyatt Vacation Club Portfolio flexible
access to global travel experiences like cruises in Alaska and
the Greek Islands, and guided tours in Iceland and Australia.
Hyatt Vacation Club includes nearly two dozen locations throughout North America and the Caribbean. Some of the top locations include:
Hyatt Vacation Club at Hacienda del Mar, Dorado, Puerto Rico: 
Surrounded by warm tropical breezes, turquoise waters, and Caribbean elegance, this property is 25 miles from historic San Juan along the famed Dorado Beach.
Hyatt Vacation Club at The Ranahan, Breckenridge, Colorado
This property provides access to world-class skiing and year-round adventures.
Hyatt Vacation Club at The Welk, San Diego Area, California. Located in the hills of Escondido, this 450-acre resort features eight swimming pools, two golf courses, and countless family games.
Hyatt Vacation Club at Northstar Lodge, Lake Tahoe:
Nestled at the base of the acclaimed Northstar-at-Tahoe ski resort within steps of the gondola, this intimate retreat provides a ski-in/ski-out location with year-round alpine adventures. 
---
For the latest travel news, updates and deals, subscribe to the daily TravelPulse newsletter here.

Topics From This Article to Explore