Large numbers of people in the United States aspire to own a home in Mexico, a recent analysis suggests.
Mexico is the "most wanted destination for U.S. homebuyers looking for a home in the Americas," according to the real estate company Point2 Homes.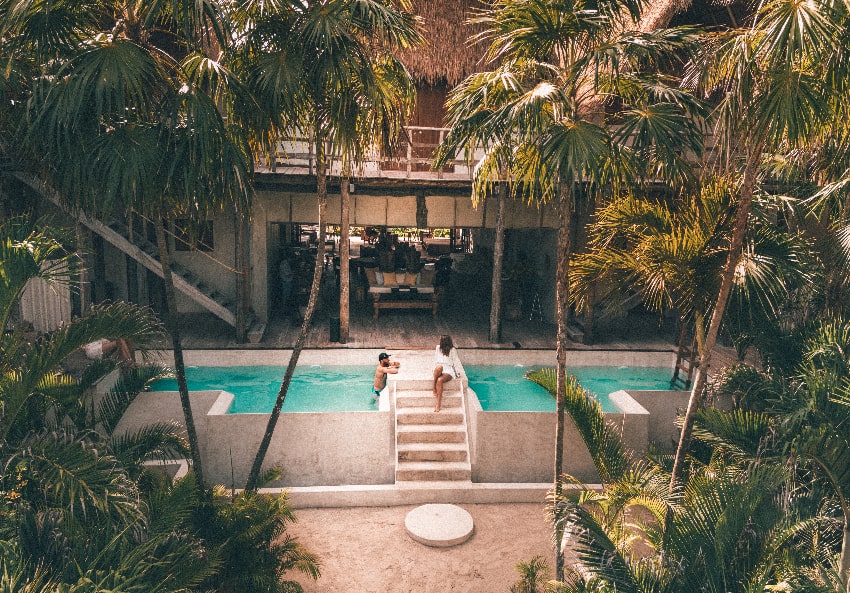 That conclusion is based on the number of people in the U.S. doing web searches using Mexico-relevant real-estate related keywords such as "homes for sale in Mexico" or "Puerto Vallarta homes."
The news division of Point2 Homes – which conducted the web search analysis – reported that the average number of Mexico-related real estate searches in the U.S. was 136,530 per month during the 12 months to the end of June, up 3.3% from a year earlier.
Such searches surged almost 60% in a 12-month period prior to the publication of Point2 Homes' 2022 study, which noted that Mexico had retained its title as "the king of vacation destinations and locations for second homes" for United States citizens.
Point2 said in its latest report that "Mexico remains undefeated" as the most desirable country in the Americas for U.S. homebuyers, despite only a modest annual increase in related web searches.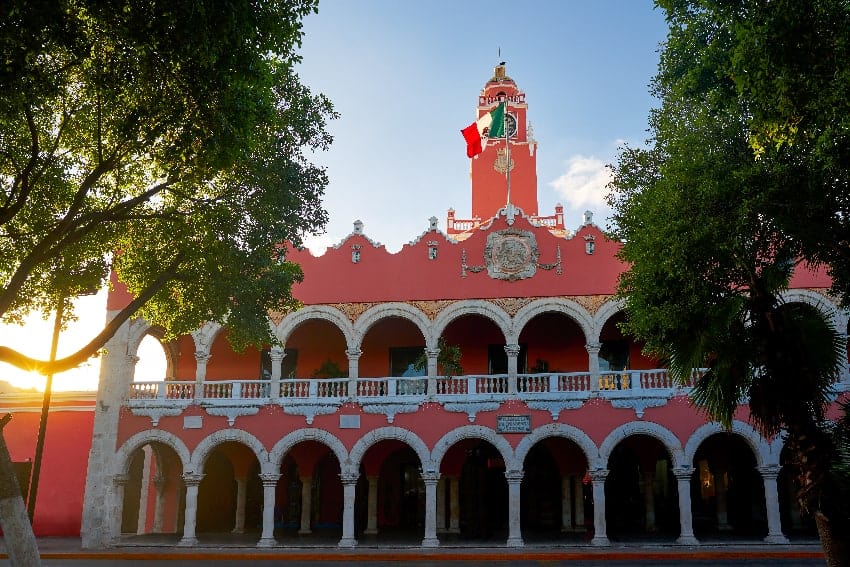 "With more than 130k monthly visits, this land of endless, dazzling beaches and rich culture continues to attract buyers," the company said.
Point2 said that the only modest increase in online interest in homes in Mexico compared to a year earlier "could prove that the pioneers leading the work-from-everywhere movement are all done searching and buying, leaving the laggards behind."
"Or, it could be that this year, American buyers have zoomed in on other destinations," the company said, noting that interest in purchasing a home in Canada – ranked as the "second most wanted destination" in the Americas – had surged 54% in annual terms.
The "most sought-after locations" for home ownership in Mexico, Point2 said, were the Jalisco resort city of Puerto Vallarta, Guanajuato's colonial gem San Miguel de Allende, Baja Sur hotspot Cabo San Lucas, trendy Tulum in Quintana Roo and Yucatán capital Mérida.
Who is interested in buying property in Mexico?
Point2 Homes' internet traffic data showed that men were responsible for just over 58% of Mexico-relevant real-estate related searches in the United States in the 12 months to the end of June, while almost 42% of searches were made by women.
U.S. residents aged 35 to 44 made 23.7% of the Mexico real estate-related searches during the period, more than any other age cohort.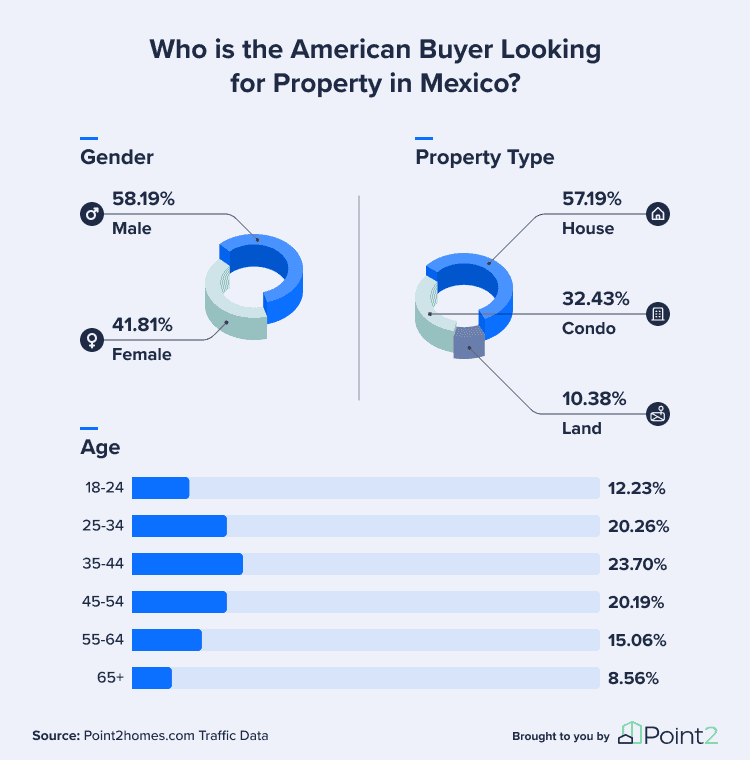 Those aged 25-34 and 45-54 were each responsible for just over 20% of total searches, while Americans in the 55-64 bracket accounted for 15% of searches. The percentages for those aged 18-24 and 65+ were 12% and 8.5%, respectively.
"The surprising part is that people in the youngest age bracket (18 to 24 years old) are driving traffic to Mexico's real estate pages more than retirees," Point2 said.
"People aged 65 and over, who might be interested in warmer climate areas to buy a home and retire to are outnumbered by their much younger peers."
Families with kids are among a recent wave of U.S. citizens who have moved to Mexico.
What kinds of properties are they looking for?
Just over 57% of Mexico-related real estate searches in the U.S. over the past year were for houses, Point 2 said. About one-third of the searches were for apartments while just over 10% were for land.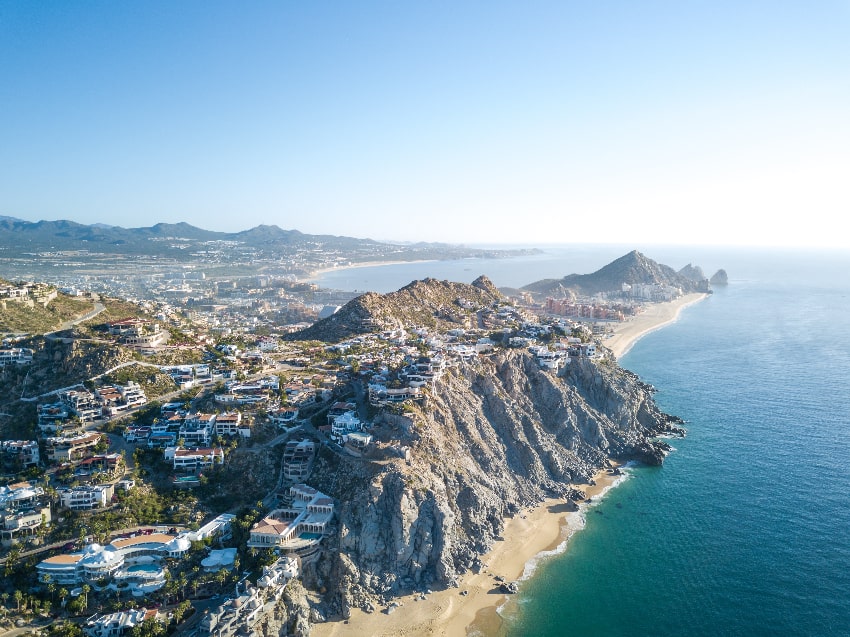 In a statement to The Epoch Times, Andra Hopulele of Point2 offered some insight into what buyers are looking for.
"First off, it should be a better version of the home they already live in and boast all the amenities they love or would love to have; and second, the location should be exceptional. That's why beach and waterfront properties in countries like Mexico, Puerto Rico and Costa Rica immediately come to mind," she said.
Around the web 
Bloomberg reported earlier this year that low crime rates in the state of Yucatán had led to an influx of real estate investors, "some from the U.S. and Canada, who have renovated old houses in downtown Mérida and put them up for rent on Airbnb Inc."
The news organization said that a three-bedroom luxury home in the historic center of Mérida "might cost about [US] $700,000, while an apartment by the beach overlooking the Gulf of Mexico could go for $340,000."
The New York Times reported in late 2022 that "the housing market in Mexico City is gaining strength" after a pandemic slowdown.
The Times cited data from statistics website Statista that showed that the average home price in Mexico City was about 2.9 million pesos in the first quarter of 2022, "making it Mexico's most expensive market," but still "more affordable than many markets in the United States."
Statista's data for the first quarter of 2023 shows that the average price of a home in Mexico City was 3.66 million pesos (about US $213,000), a 26% increase in the space of a year.
Nayarit had the second most expensive real estate among Mexico's 32 federal entities, according to Statista, followed by Morelos, Baja California Sur and Querétaro.
Durango had the cheapest average housing price followed by Tamaulipas, Zacatecas, Tlaxcala and Hidalgo.
More real estate reading from Mexico News Daily  
Check out recent MND articles on real estate in Mérida, prime destinations to buy property across the country, housing projects in Tulum and a record increase in house prices.
Mexico News Daily